About
Company profile
Location: Home> About > Company profile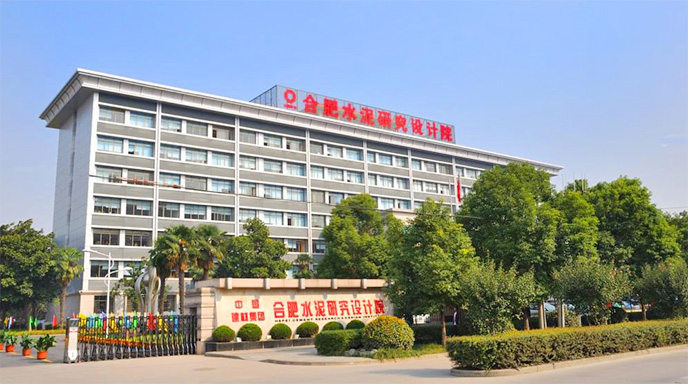 Hefei Cement Research & Design Institute (HCRDI) is a subsidiary of China National Building Materials Group which is the top 500 enterprises in the world,our institute is a key research institute and a state Class-A design,consultation and supervision qualification holder in building material industry of China,with a glorious history of over 60 years. our institute is located in Heifei,capital of Anhui province,now has over 2500 employees,including 107 professor engineers,262 senior technologists and 430 middle-level technicians. It has 16 specialized departments which are mainly engaged in research and development of cement , metallurgy, chemical production technology and equipment,equipment manufacture, engineering design,technical service,complete sets of equipment, congtracting turnkey project, engineering consulting, project supervision ,etc. The institute ranked the 13th among top 100 enterprises for project survey and design in 2 successive years nationwide(No.1 design institute in building material industry);took up front 3 places among top 20 enterprises in national building material and machinery industry in 5 succssive years; and was successfully selected as a member of "Top 225 International Contractors" in 2009. As a premier AAA Grade Credit Institute in state building material industry, it has won the prize for "100 Demonstrative Enterprises in Innovation".

Zhongya Supervision Company is a subsidiary of Hefei Cement Research & Design Institute of China National Building Materials Group. It has independent legal status with Class-A supervision qualification. The president of HCRDI is the legal representative. The company supervision certificates of qualification and business range: qualification certification Class-A for house construction project and smelting project; qualification certification Class-B for electric power engineering project and municipal utilities projects. The company provides engineering construction supervision ,Engineering consultation and project management service for cement, building materials, iron and steel, alumina,construction, electricity and municipal industry,etc.
Zhongya Supervision Company has a sound organizational structure,and the company has a complete quality management system and quality assurance system .The company has rich human resource for all professionals。The Company takes the market opportunities to expand the market with the target: to make our clients satisfied beyond their expectation. We have achieved remarkable results through concerted efforts of all staff. Till the middle of the year 2013, our company has undertaken nearly 500 civil and international supervision and management project ,and we have clients spreading all over the world covering homeland(China),East Europe, Middle East, South East Asia, Central Asia, Africa and South America etc..